To make an on-line
donation
please click:-
THE CHILD CARE ACTION TRUST
Head Office:
P.O. Box 183
St. Leonards-on-Sea
East Sussex
TN38 1ZQ
United Kingdon
Tel: 0845 2300 195
(a local BT rate call)
+44. 1424 201 555 from outside the UK)
Fax: 0845 2300 295
(a local BT rate call)
(+44. 1424 201 666 from outside of the UK)
Email:
ChildCareAction@aol.com
To raise money on-line from a Sponsored Event why not use everyclick.com

Just 'click' below to join
FREE of CHARGE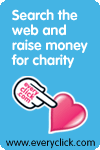 Why not search the web using easysearch.org.uk
and raise money for this Charity
Just 'click'
below
Why not sell on eBay to raise money for this Charity
Just 'click'
below
Welcome to
The Child that inspired the Charity
Sam (pictured above in 1998) of East Sussex is the first of the many disabled children that have received help from THE CHILD CARE ACTION TRUST.
Samuel was born in March 1993 with Cerebral Palsy and doctors told his parents that he would never be able to walk. However, thanks to Sam's will power and his parents faith in Conductive Education (based on the Hungarian 'Peto' System of Rehabilitation). Sam was able to walk, with the aid of his special sticks, and was able to attend mainstream schools.
What a feat for a child that doctors said "would never walk!"
Because Conductive Education is not freely available from the National Health Service, or Sam's Local Education Authority, THE CHILD CARE ACTION TRUST have funded the cost of this Hungarian System of Rehabilitation for Sam, that has proved to be so effective, since January 1999.
* * * * *
Since formation, The Child Care Action Trust has helped more than eight hundred disabled children, living in the United Kingdom (some many times), by the provision of many other forms of equipment and facilities such as Conductive Education, to provide relief for these children, that are not freely available from the health service, social services or affordable by their families.

This equipment, that makes such a difference, includes walking frames, special needs garden swings, electric wheelchairs, special needs beds, text communication aids for children unable to speak, special support "second skin" suits and visual activity equipment to help children with learning disabilities.
* * * * *
In November, 2005 a recently formed centre for
CONDUCTIVE EDUCATION
called Step Together, became part of THE CHILD CARE ACTION TRUST.

(see pictures below, taken in November 2005)

The centre commenced providing Conductive Education in September 2005 for just two days per week, employing part time staff to provide one session of Conductive Education per child each week, during term time, for thirteen of the many children with motor disorders such as Cerebral Palsy.
The centre became a part of THE CHILD CARE ACTION TRUST during October 2005.
The reason for the 'joining of forces' of THE CHILD CARE ACTION TRUST and the centre in October 2005 was to raise the necessary funds to employ full time staff and to enlarge the Centre so that the Charity could help more of these children.
This merger, that was formalised on 1st November 2005, has proved to be a tremendous success.
The merger has enabled THE CHILD CARE ACTION TRUST to provide Conductive Education for more than eighty-five children, during the first seven years, at the Charity's centre.
The following photographs were taken in 2008, following a move to larger, improved premises.
T
The following photograph was taken at one of the two 2008 Summer Schools and Samuel, together with Conductors Kata Molnar and Viktoria Kincses, can be seen to the left of the photograph.

More details of work by THE CHILD CARE ACTION TRUST are on our Achievements pages.
* * * * *